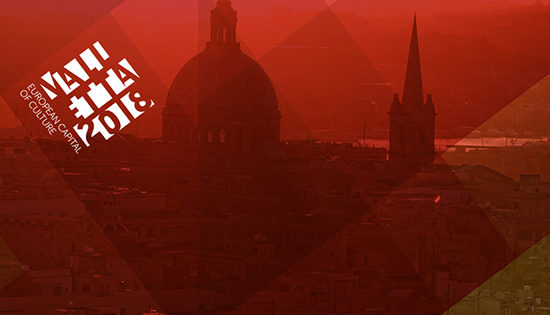 The Valletta 2018 Foundation is driving cultural, social and economic regeneration in Valletta and the Maltese Islands through collaboration, exchange and innovative practice.
The Valletta 2018 Foundation is responsible for the European Capital of Culture programme in Malta. The programme consists of events and projects developed with various local and international communities. It has been developed organically in preparation for the year 2018.
Our European Capital of Culture year begins with a unique celebration that's worthy of the traditional Maltese Festa. Visit the capital from the 14th to the 21st of January and participate in our island-wide festa!
On the 20th of January, join us for Erba' Pjazez, with shows every hour on the hour during the evening. Erba' Pjazez will be hosted in Triton Square (Il-Qawma tat-Tritoni), St George's Square (Qalbna), St John's Square (Elfejn u Tmintax) and Castille Square (Minn Qiegħ l-Imgħoddi għall-Quċċata tal-Ġejjieni).
The Triton Fountain (Maltese: Il-Funtana tat-Tritoni) is a fountain located outside the City Gate of Valletta, Malta. It consists of three bronze Tritons holding up a platter, balanced on a concentric base built out of concrete and clad in travertine slabs. The fountain is one of Malta's most important Modernist landmarks.
Designed by the sculptor Vincent Apap and the designer Victor Anastasi, the fountain became operational on 16 May 1959. It was damaged when the platter collapsed in 1978, and repair works done in 1986 did not fit in with its original design.
The fountain deteriorated in subsequent decades, until the bronze figures were dismantled and restored in 2017. Works were ready by the end of the year, and the fountain and piazza were officially inaugurated on 12 January 2018.
Why not have the architectural tour, where we can also take you to some of the fascinating architectures this city has, you will be amazed as to what you will be able to see during this tour, contact us today to discover more.