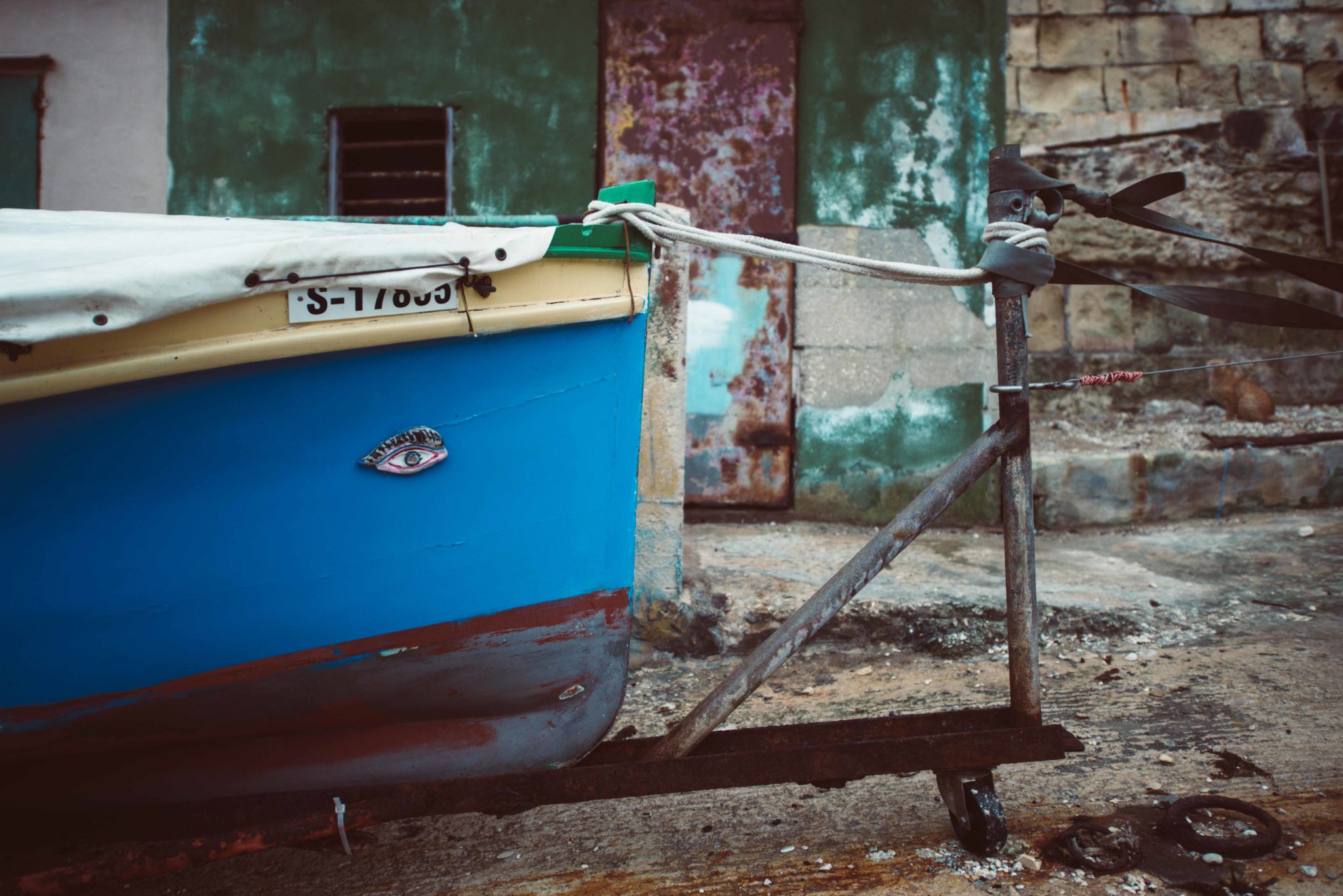 As you will be walking to capture some nice photos in Marsaxlokk or any village near the sea, you will notice that, many local boats have two eyes on the front of the boat.
What do those eyes mean?
Why are they painted in the front of the boat?
The Luzzu and Dghajsa are brightly painted in shades of yellow, red, green and blue, and most of them have a pair of eyes at the front.
The Luzzu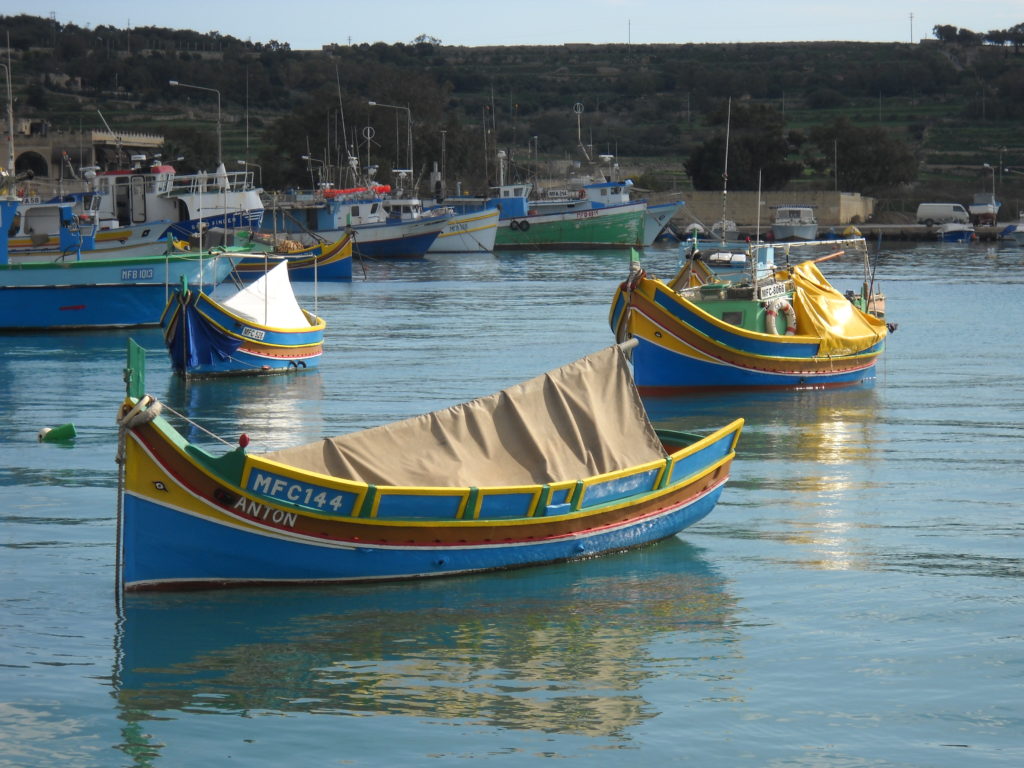 These eyes may be the modern survival of an ancient Phoenician custom by the ancient Greeks and Egyptians. They are referred to as, the Eye of Horus or of Osiris, symbol of protection, good health and said to protect the fishermen while at sea.
The Dghajsa